It's Going To Be a Competitive Christmas Card Season
Today, we received our first Christmas card of the season.  And I think we're in for a very competitive custom card season — with the advent (nice pun, huh?) of digital cameras and all the different print-on-demand services out there.
Last year I'd say about 1/2 the cards were custom photo cards of some sort featuring their children or the whole family.  This year, I bet that number has gotta be much higher.  We'll see.  So far, 1 of 1 is a custom greeting card.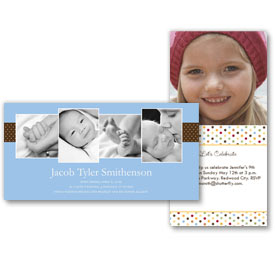 Apparently the 4×8 photo cards are the most popular format on Shutterfly.  Their Holiday Cards – allow you to easily create and give unique cards with your favorite pictures.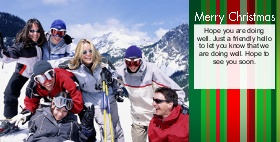 Here's one offer I found while researching for our own holiday cards — you get 10 Free custom half-fold glossy greeting cards and envelopes.  Of course you just pay S&H, which is basically nothing.  So you can test out your design and/or create one just for your closest friends or family members…